Join iFit Coach:
the exclusive fitness club
Sign up for as little as $7 a month!
Already have an account?
Log in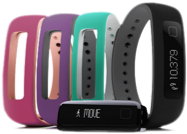 iFit Vue +
Sport pack
Included with membership
ENJOY COACH PERKS.
A COACH membership has something for everyone. Whether you're a motivated novice, a seasoned marathon runner, or anything in between, we have all the tools you need to meet your fitness goals.
Google Maps™ Workouts
You'll never be bored as you work out anywhere in the world.
Street View Images
Don't just stare at your wall when you work out. View incredible, new sights every day.
Incline Matching Technology
Your equipment will automatically adjust the incline and decline to match your chosen destination.
Personalized Workouts
Create your own map, time, or distance based workouts.
Automatic Tracking
We'll track your progress for you, so you'll always know where you've been and where you're going.
Wireless Updates
Receive automatic software updates to your equipment.
Workout Builder
Build your own workouts, customized to fit your goals.
Fit Score
Quantify your active lifestyle on a scale from 0—100.
Community
Connect with friends to share workouts and stay motivated.
Goals
Set goals to help you drive past your limits and track your achievements.
Challenges
Create workout challenges for others to complete, or join a challenge.
Stats
View all of your completed workout stats anywhere, anytime.
Schedule
Plan and manage your workout schedule.
Deals
Save on popular brands with exclusive discounts.
Nutrition
Log your meals and calories.
Weight Loss Programs
Achieve your weight loss goals with Jillian Michaels.
Event Training Programs
Conquer your next race with 5K, 10K, half marathon, and full marathon workouts.
Cycling Programs
Ride the Rockies or stages of Le Tour de France.
Running Programs
Run the streets of Paris or the beaches of Hawaii.
Meal Plans
Enjoy carefully crafted nutrition guides that complement your fitness routine.