An activity tracker and timeless watch in one.
Buy now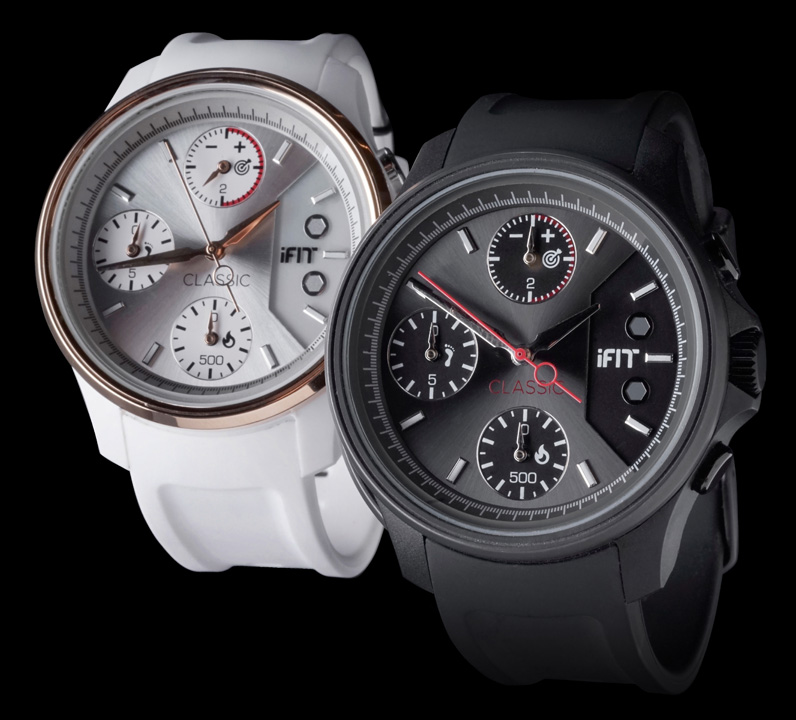 Stay active in style.
Finally, it's no longer fitness vs. fashion. With the iFit Classic, we combined the two—adding a twist of luxury to fitness tracking. Whether you're at the gym or in a meeting, the Classic allows you to gracefully move in style while staying in tune with your health goals around the clock.
Discover a healthier, fitter you.
Deluxe fitness subdials to keep you motivated.
Steps
Instantly view your step count and stay motivated to keep moving.
Net Calories
Check the difference between your calories in and calories out.
Log Calories
Quickly input your meals, drinks, and snacks on the go.
Download the app
Meet Your New Coach
When you upgrade to Coach, pair your Classic with the app to receive personalized recommendations in four areas: Activity, Exercise, Nutrition, and Sleep. You'll also receive a FREE Vue! Factoring in your goals, body metrics, and daily activity collected by whichever wearable you choose, your suggestions will intelligently and constantly evolve, depending on what you do every day.
Meaningful Activity Tips

Need help reaching your steps goal? We'll send you exciting, new tips to help you stay active all day long.

Daily Customized Workouts

Choose from three workout options, each built by our team of expert trainers and delivered with step-by-step instructions.

Delicious Meal Plans

Receive precise calorie targets for each meal, along with delectable, healthy recipes, developed by our expert nutritionists.

Smart Sleep Advice

We'll send you suggestions from our health gurus that'll help you fall asleep more quickly and sleep more soundly.
Get connected to the iFit family.
Everything you do with iFit—whether you're pounding out miles on a piece of iFit enabled fitness equipment or catching a power nap with one of our wearables — it all connects to the same cloud. You can find all of your stats from any iFit platform, safe and secure, in one convenient place.